About Fresh Sound DJ Services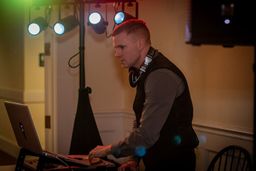 Fresh Sound DJ Services (FSDJS) is a fully insured mobile DJ company based out of Kingston, MA that has been serving New England since 2001.  FSDJS has DJ'ed hundreds of events and is available for everything from weddings to clubs to sporting events to a full range of mobile events to live shows and much much more!  FSDJS is a one-man operation run by Davren Chartier.  Click here for the services FSDJS can provide to you!
With a passion & love for music, mixing, and having a fun time, becoming a DJ was a no-brainer for Davren as he purchased his first set of turntables in middle school.  His motto that he lives by is "Music Is The Key To Life". Event after event, he is continuously amazed how a single song can instantaneously transform & control the mood & energy of hundreds of people. He has a unique style of scratching & smooth mixing, and his sets could include any type of music from top 40, to country, to oldies. His mixes often span many genres of music...depending on the crowd of course.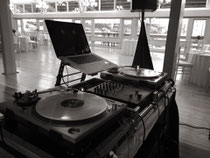 Davren is far from your cheesy mobile DJ running around the dance floor yelling non-stop gimmicks into the mic making your guests feel uncomfortable.  On the otherhand, he is also not your old-time DJ sitting down with a couple CD players or ipod, conveying no energy, and playing songs nobody wants to hear.  Instead, Davren is the happy medium between these two extremes.  He prefers to guide the events as necessary and let the party happen naturally instead of forcing it.  He is also exceptional at reading crowds and once the dancing starts, it usually doesn't stop until the crowd is screaming for "one more song!" at the end of the night.  With an expansive and diverse music library, he will always give the crowd what they want.  The music speaks for itself!  Read some authentic testimonials here!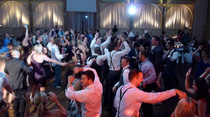 Why is a one-man operation beneficial to you?  Being a one-man operation allows Davren to have full focus on the details specific to your event which minimizes the chance for miscommunication issues brought about by third parties.  This means when you book FSDJS, you'll be dealing with Davren and Davren only.  Davren will be the one that answers your initial call, helps you plan your event, and then DJ's your event, guaranteed!  Larger DJ companies may let your specific requests slip through the cracks when they assign a DJ who is a stranger to you a day before the event!  Davren looks forward to getting to know you before the event, learning your personal & musical preferences, and then applying that knowledge the night of your event to make it as successful as possible.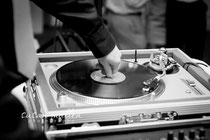 What type of equipment does Davren use?  He uses nothing but top-of-the-line, industry standard equipment at every event he DJ's.  He also brings a backup of all equipment to every event so both you and him have a peace of mind.  Here's a brief history of how Davren got to where he is:  He started out his DJ career lugging around crates of vinyl and mixing with 2 turntables.  He then adapted to the times and converted to DJ'ing with CD players.  As the technology continued to advance, Davren stayed right with it.  He now DJ's with the latest DJ technology, Serato, which allows him to stay true to his roots of turntablism without having to lug heavy crates of music around.  Serato allows him to mix his thousands of legal, high quality digital music files right from his laptop while controlling them with turntables, it's the best of both worlds!  An added bonus is that guests really appreciate the "classic" aesthetic value turntables add to their event and often compliment Davren on his continued and skilled use of turntables.  Check out the photo gallery to see examples from a range of events he has DJ'ed!