Services Offered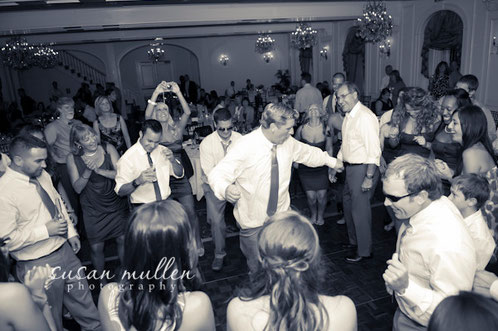 Fresh Sound DJ Services is available for:
Weddings
Proms
Sweet 16's
Anniversaries
Birthdays Parties
Graduation Parties
Reunions
Road Races
Banquets
Fundraisers
School Dances
College Parties & Events
Store Openings
Bars
Nightclubs
House Parties
Just Because Parties
Sporting Events (In House DJ for the Lowell Devils '06-'08, Tsongas Arena, Lowell, MA)
Live Music Concerts, etc.

Fresh Sound DJ Services uses top of the line, industry standard DJ equipment for all events.  Fresh Sound DJ Services is fully insured.
DJ Setup & Services Can Include:
Dance Floor Lighting with 8 Chauvet lights (including 4 "mood setting" wash lights to provide a nice ambience and 4 colored dot type lights-all of which go to the beat of the music)
Wash lights matched to the theme color of your event
2 Technics 1200MK5 Turntables
Rane TTM57SL Mixer
MacBook Pro running Serato Scratch Live
Colored vinyl records to match the theme color of your event
2 Wireless Handheld and 1 Lavalier Microphone (Up to 400 foot range)
1 Wired Handheld Microphone
Large and ever expanding music library full of legal & high quality digital audio files
Up to date music selection (with clean "no-swears" & unedited "dirty" versions of songs to suit the event)
2 12" EV EKX 12P Powered Speakers
2 15" EV EKX 15P Powered Subwoofers
2 15" JBL EON 515XT Powered Speakers
2 15" JBL EON 15P Powered Speakers
1 QSC KW181 18" Powered Subwoofer
Clean & professional setup
Light stand & speaker stand "scrims" for a sleek appearance
Back-up of all equipment & music (speakers, mixer, hard drive with all music, microphone, cables, etc.) available to give you (and FSDJS) a peace of mind that everything will go smooth during your event!
Reliable, organized, and professionally dressed DJ, who will always be Davren and never a last minute stranger DJ!
Multiple back-up DJ's and resources available in case of emergency
No power = No problem!  Honda EU2200i Generator available for off site ceremonies and events where no power source is available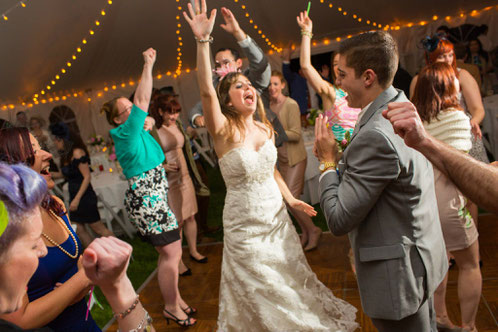 Musical genres include, but not limited to: 
Top 40
Pop
Hip-Hop/Rap/R&B/Old School
House/Techno
Mash-ups/Remixes
Rock (Classic to Modern)
Oldies
Blues
Funk
Country
50's, 60's, 70's, 80's, 90's, 00's
All the 'Timeless Classic' Party Anthems
Click here for pricing info!

**Fresh Sound DJ Services will accommodate all song requests given in advance of the event**